This is our very first location founded in 1990 on the North Shore of Chicago. Hi-Five Sports offers youth sports entertainment for children of all ages. Our famous outdoor summer sports camp has thrived for over three decades, as well as our various sports leagues. Hi-Five offers multiple programs per season at various locations including the "HI-FIVE SPORTS ZONE NBC (SEE VIDEO BELOW)" that stress the importance of teamwork, sportsmanship and FUN, all while living a healthy lifestyle.
Summer 2024 Now Available!
Join us for our fun-filled multi-sport summer camp! We are still some dates available. Don't miss out!
Fall Programming Available now!
Check out a pdf of all our upcoming full programs now!
In late 2018, we opened our custom built Hi-Five Sports Zone facility in Northbrook Court spanning 14,000 square feet above the Apple store and across from the movie theaters. Two basketball courts, a turf field, and multiple birthday party lounges. The Zone offers unique birthday parties and all of our program offerings. This isn't your typical sports facility; it's designed specifically for younger children with everything from the field size – to the height of our hoops – to the incorporation of our lovable mascot, Murphy. Our unique approach to sports programming and birthday parties will give families a truly unique experience.
HI-FIVE PROGRAMS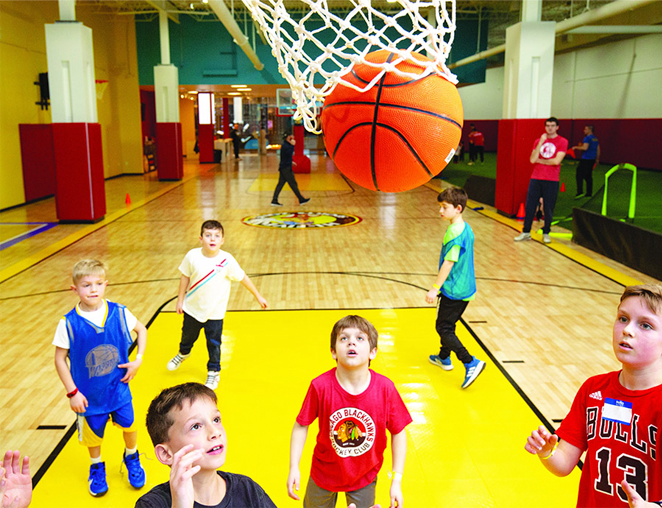 Before/After School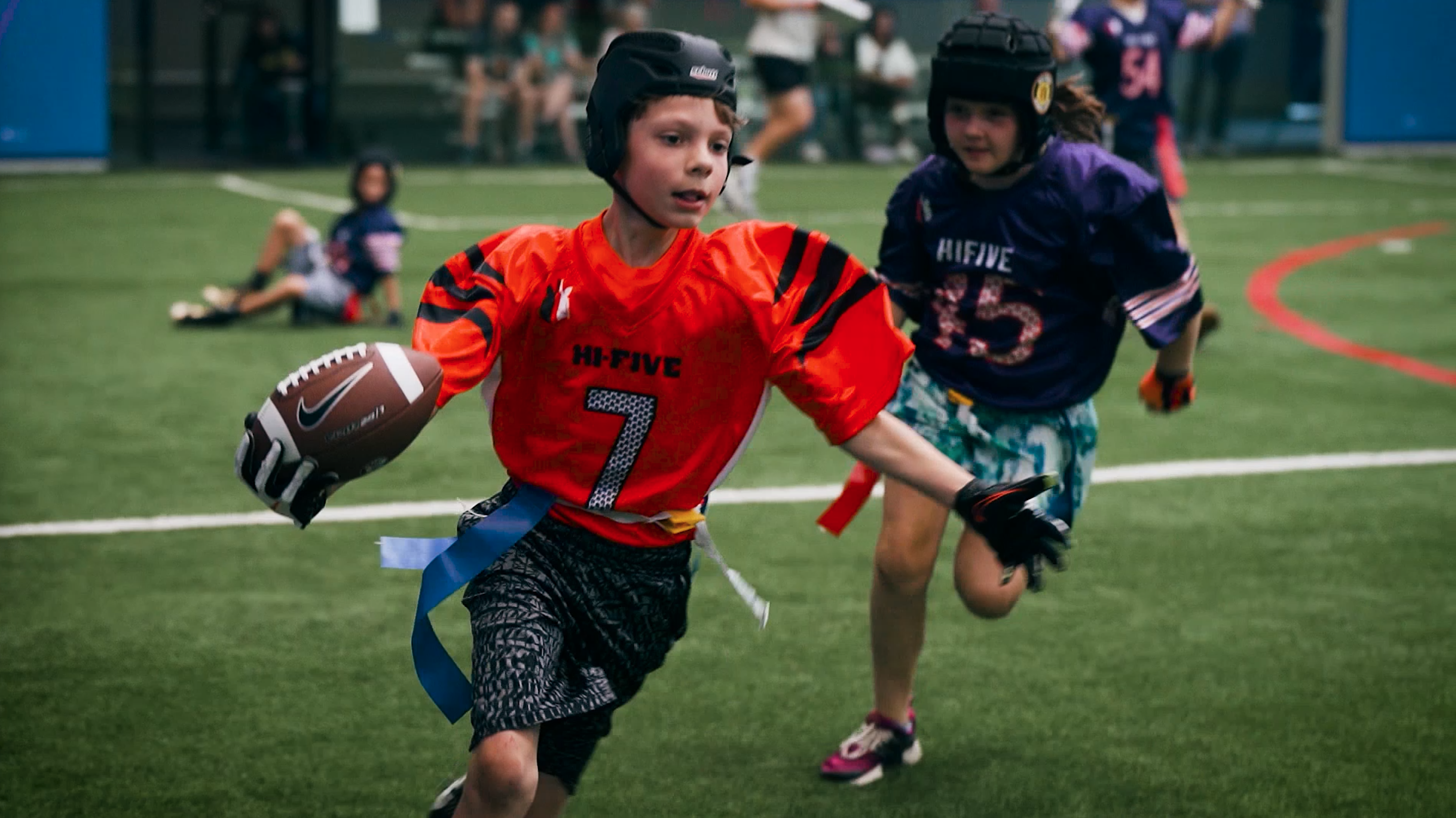 Clinics & Training
Parties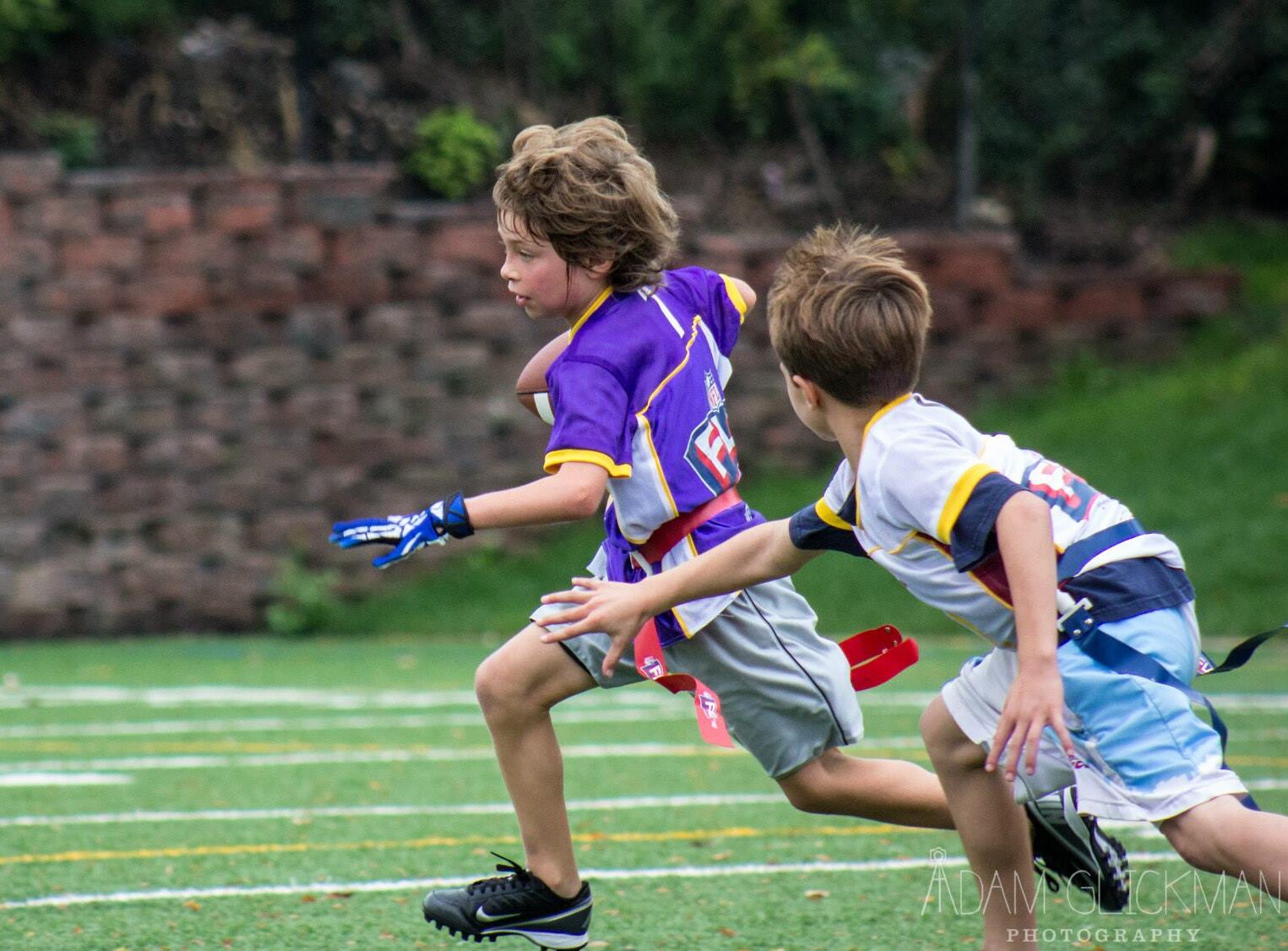 Sports Leagues
Hi-Five Hoops 4 Girls (Coming Soon)

Hi-Five NFL Flag Football 4 Girls (Coming Soon)

Small Fry Basketball (Coming Soon)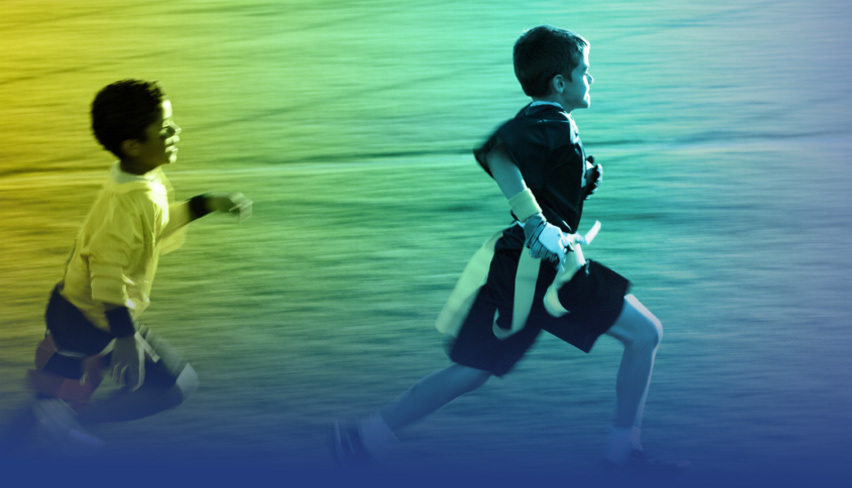 What our families are saying
"The skills my children have learned, both on and off the court, are things that I could never teach them. I mean it when I say that Hi-Five is an integral part of the community."

Nancy
"I have been so blown away by the camps we've attended and every staff member I've seen and met. Everyone is extremely friendly, organized and energetic. My kids LOVE coming and will continue to do so for many years!"

Stephanie
"My two boys love Hi-Five Sports. The director (Ian Thomas) is wonderful, and he really goes out of his way to make sure the kids are happy, safe, and have fun."

Vicki