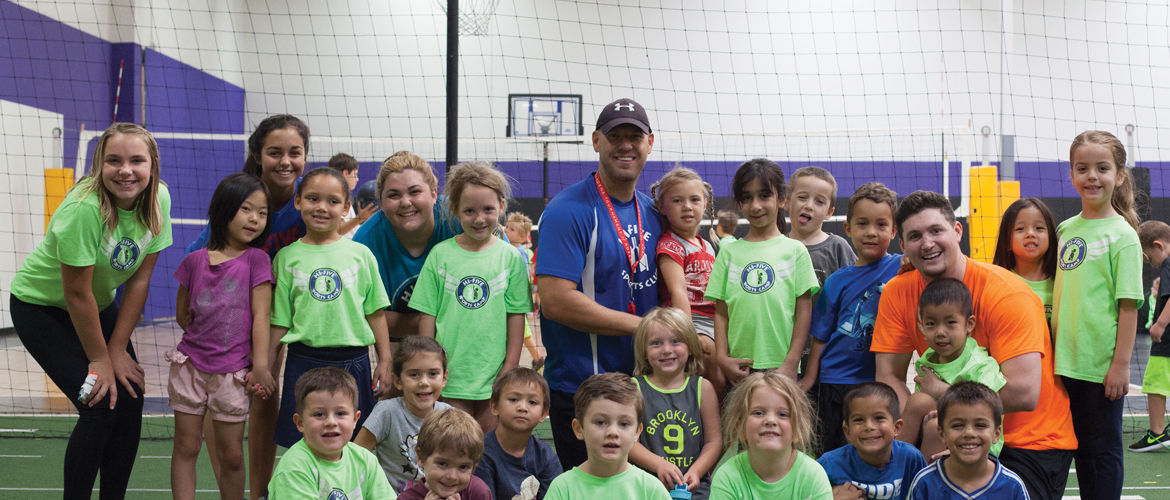 continuously develop and inspire
Our Mission at Hi-Five After-School Club and classes is to continuously develop and inspire youth to become strong leaders and positive role models through sports and academic enrichment.
Our after-school club & classes are a mini-version of our famous Hi-Five Summer Camp with an academic twist!
Our State Licensed program allows children to experience a variety of organized sports under the guidance of qualified staff who encourage sportsmanship, teamwork, and FUN.
The program operates after school (and before school, depending on the location), Monday through Friday on the campus.
PROGRAM DETAILS
We believe every child should know and grow to reach their full potential with the support of caring and respectful adults. Hi-Five is driven to ensure kids have an opportunity to be kids while also learning new skills and life lessons through team sports. Through our mission, Hi-Five creates a culture of:
TEAMWORK
SPORTSMANSHIP
PROBLEM-SOLVING
LEADERSHIP
CONFLICT RESOLUTION
BUILDING HEALTHY RELATIONSHIPS
COMMUNICATION
PATH TO PHYSICAL WELL BEING
HEALTHY LIFE CHOICES
WHAT IT REALLY MEANS TO WIN AND LOSE
In addition to organized sports, we play various schoolyard games that get kids moving and competing. Our academic enrichment comes in the form of activities based around:
HOMEWORK HELP
SCIENCE
TECHNOLOGY
LEGO ENGINEERING
ARTS & CRAFTS
MATH WHIZ
ROBOTICS
SOCIAL LEARNING
PROGRAMS AT RIVERGLEN:
PE & Lunch Recess Program 
Sports Clinics - (3.20 to 4.20 pm)