OUR MISSION
Hi-Five uses sports as a tool to promote positive character in our youth through our coaching. We coach behavior first and instill a specific behavior that is expected in all of our programs. When children come to Hi-Five, they understand what is expected of them and how they should act. Our coaches create a safe and fun environment. We use positive reinforcement with all of our coaches and help children understand the "why" when playing sports. We are a low pressure sports environment without the yelling and screaming. We want to turn kids onto sports, and not off. We use sports for kid's entertainment and keep kids active, moving, involved and engaged.
SUMMER JUST GOT BETTER
With your children out of school, we'd like to invite you to join us for sports-filled FUN!! This is your chance to get a taste of our legendary Summer Sports Camp! Consider this a mini-version of our Summer Camp.
SPRING FORWARD
From Little Ballers to Flag Football, we have it all! Check our multi-sports programs available for variety of ages and weeks.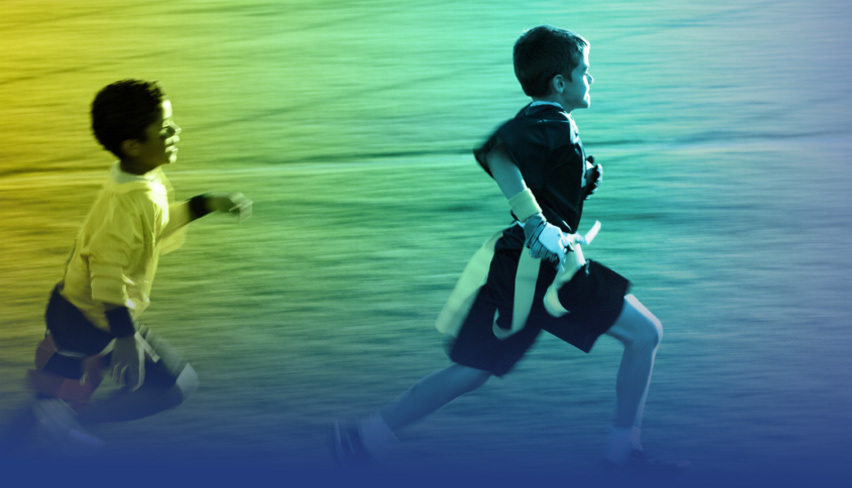 What our families are saying
"The skills my children have learned, both on and off the court, are things that I could never teach them. I mean it when I say that Hi-Five is an integral part of the community."

Nancy
"I have been so blown away by the camps we've attended and every staff member I've seen and met. Everyone is extremely friendly, organized and energetic. My kids LOVE coming and will continue to do so for many years!"

Stephanie
"My two boys love Hi-Five Sports. The director (Ian Thomas) is wonderful, and he really goes out of his way to make sure the kids are happy, safe, and have fun."

Vicki