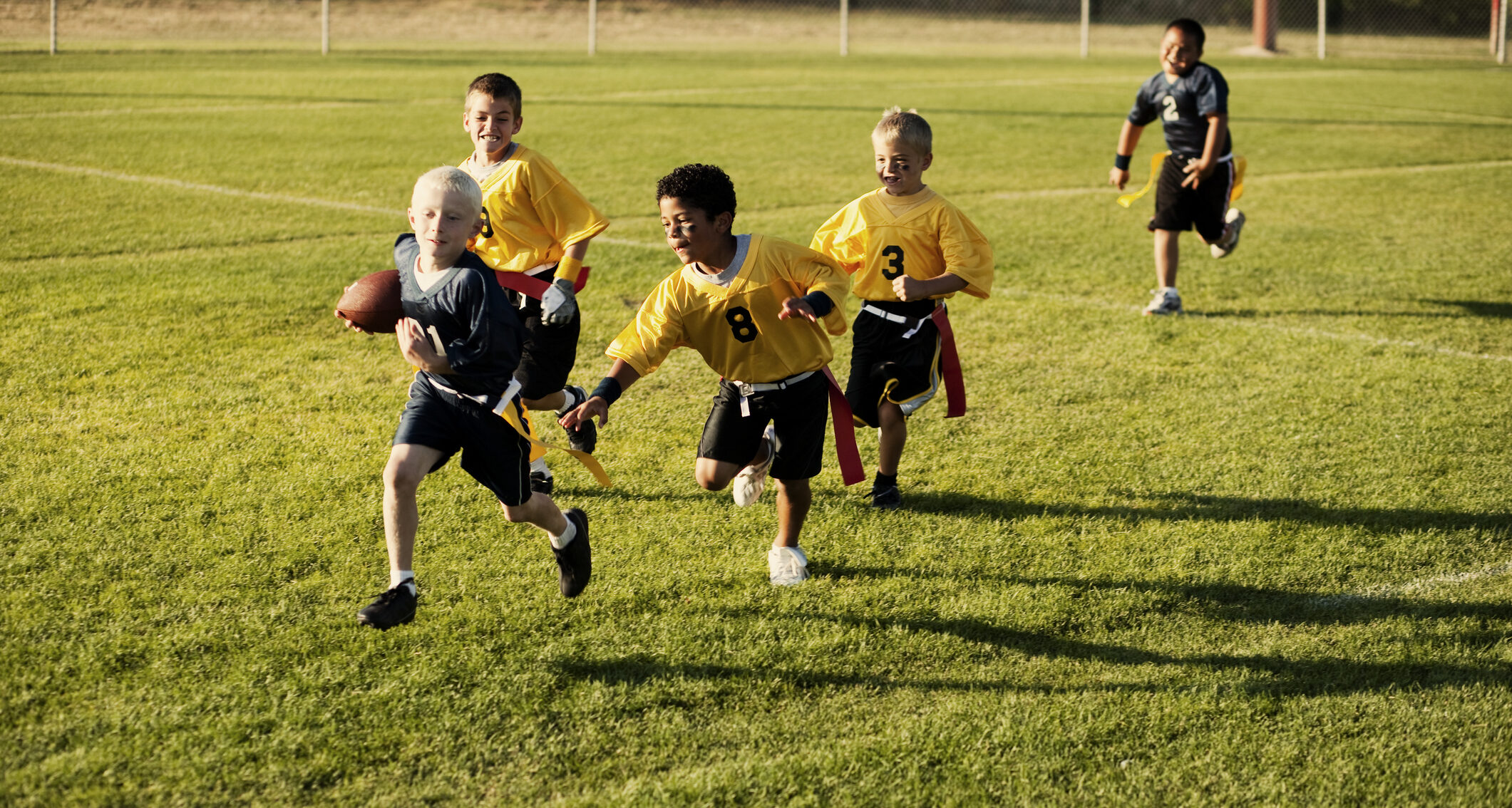 Flag Football Fundamentals and Fun!
Hi-Five NFL Flag Football is a weekly developmental football program for children K – 12 years old. We believe the game of football, when introduced properly, serves to help children build self-esteem, coordination, athleticism and so much more. This class was methodically developed by our full-time football coaches and management team to provide a safe, fun, and passionate introduction to the fundamentals of the game. Our scrimmages will be at Nicholas Field and will follow all CDC guidelines.
Order your required headgear
Gamebreaker's soft shell protective headgear is molded out of a unique composite of impact reduction foams, offering maximum protection upon impact. The hook and loop chin strap combined with adjustable laces in the back, enables the headgear to custom fit each person's head. LYCRA surrounds the outer shell, allowing air to flow throughout and prevent the player from enduring any extra heat. No more sweaty, smelly head gear and odors wash right out!
Parents will need to purchase their child's own helmet.